Blue Jay - Decorative Lifesize

2008 East Carolina Wildlife Arts Festival – 1st Best in Show - Intermediate

2008 Lake Country Wildfowl Arts Festival -– 1st Best in Show - Intermediate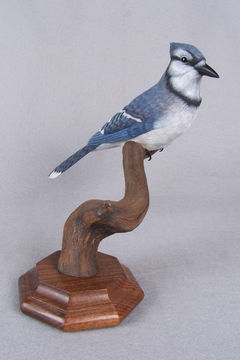 Bio:

Karen first became interested in carving when her husband, Tom, suggested that they enroll in a bird carving class at Sertoma Park after moving to Raleigh from the Catskill Mountains of New York state.

After an introductory class, she participated in classes with Tim Borque where she met Vic Kirkman.  Karen became one of Vic's first students but, due to the intensity of her work in IBM's corporate office, she curtailed her carving activities until she retired from IBM.. Her skills and potential are evident in her blue jay which won 2 best-in-show ribbons in 2008.

Karen also enjoys photography, flat art, restoring antiques, playing the violin, dogs, and is an outdoor enthusiast. Several of her photos from the 2008 Ward World Championship appear in the Ward Museum's "Wildfowl Art" magazine and the Guide for their 2009 competition. She is a graduate of West Virginia Wesleyan College where she majored in Mathematics and Computer Science. Although she enjoys carving aspects of this art, her heart is in the painting.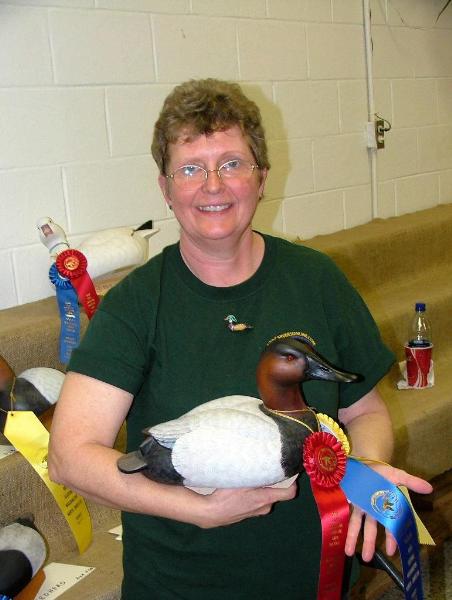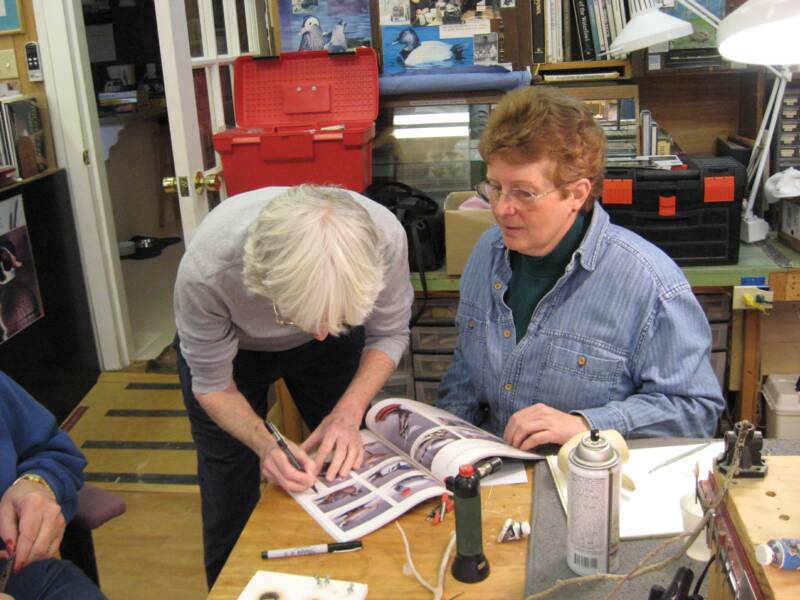 Karen collects Charlotte Totulis autograph in class.

Canvasback Drake - IWCA Gunner

2008 East Carolina Wildlife Arts Festival  – 3rd Best in Show – Intermediate

2008 Lake Country Wildfowl Arts Festival – 1st in Species – Intermediate/Open

Green-winged Teal Drake - Decorative Floating Lifesize

2008 East Carolina Wildlife Arts Festival – 2nd in Category – Intermediate

2008 Lake Country Wildfowl Arts Festival - 2nd in Category – Intermediate

2008 - Ward World Championships – 2nd in Species – Intermediate